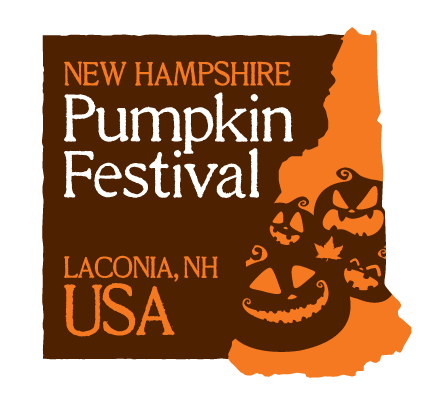 New Hampshire Pumpkin Festival


Saturday, October 29, 2022
Noon - 9pm


in Downtown Laconia



Pumpkin Drop Off & Staging
Friday, October 21st:
Display Set-ups:
A-frames, display racks, bales of hay, boxes & such will be staged between 7am to 9:30am. Volunteers are welcome (click for form)!
Pumpkin Drop Off Information:
Groups with 20 or more pumpkins may drop off between 10am and 2pm (no earlier than 10am!) Please enter from Union Ave to Main St and vehicles will be guided by volunteers for drop off locations. School pumpkins will be displayed along PumpCANALly this year. Please download and complete a registration form (click for form) indicating the name of the group and the number of pumpkins that have been carved to assist with our counting process.
What is the deal with candles for pumpkins?
Every pumpkin needs a candle that will stay lit for 3 hours. Our first choice is a 3-hour votive wax candle. If weather is a concern, the battery-operated tea lights are a n excellent choice, though not as bright as the real thing. If you have extra candles, please share them. As jacks are lit, lighters will borrow extra candles for empty ones. Candles will be stocked at two Welcome Centers while supplies last. We can never have too many candles, so if you have access to 3-hour votives or an aunt at Yankee Candle, we welcome all donations!
NH Pumpkin Festival has officially submitted application for the Guinness World Record for Most Lit Jack-o-Lanterns Displayed for our 2016 attempt toward a world record! Pumpkins must be outside, carved & illuminated to count toward the record.
Pumpkins are still available at many local farms and businesses.
Walgreens at the corner of Union Ave & Main Street in Laconia has large quantities of votive candles available to purchase at a special pumpkin festival price!